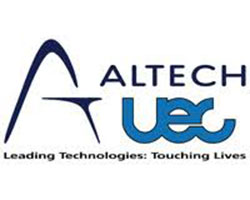 The UEC DSD 4921 RV is a "Next Generation" VAST™ Certified, Twin Tuner, High Definition, Digital Satellite Set Top Box. The product is packed with new technology, features and accessories, making it ideal for both the traveller and standard in home installation.

The twin tuner configuration allows support for PVR functionality when paired with a suitable recording device (not included).

UEC's market leading hardware and software ensure the receiver is 'future proof' through using latest technology and over the air software upgrade. The hardware is designed to withstand the harsh Australian environment that recreational vehicles are likely to experience including high temperatures, DC over voltage, reverse polarity and short circuit protection.

All of these class leading features are housed in the smallest VAST™ receiver on the market, making it the perfect solution for Caravan and RV enthusiasts wanting to watch and record their favourite programs whilst traveling.

Each DSD 4921 RV product is supplied with: 240V AC wall mount power supply, 12V DC power cord & Aux connector for easy RV installation, HDMI plus 3x RCA Audio/Video cables, high quality remote control and tv EYE™ extender for installation into units or cabinets.

The DSD 4921 RV is Hybrid Broadband TV (HbbTV) ready with all key software features to support Freeview Plus once available on the VAST™ platform.
Key Features
VAST™ Certified with over the air software upgrade for future functionality.
Smallest VAST™ Certified Set Top Box, ideal for Caravan and RV enthusiasts.
Twin Tuner hardware supporting PVR ready functionality to ensure you never miss your favourite show whilst incorporating future proof Uni-cable LNB technology (single cable).
Market leading Technology and Software packed with features to make the setup, viewing and operation as easy and intuitive as possible.
Ruggedised design and construction to suit the harsh Australian environment with several built-in features to protect your device when connected to 240V mains, Generators or 12V DC battery installations.
Extensive and included accessories pack for the DIY home installer or the Caravan/RV enthusiast.
Low power consumption for 12V DC installations and Australian MEPS (Minimum Energy Performance Standard) compliant ensuring we are environmentally responsible.
Backed by 20 years of VAST™ experience and national aftersales support for real peace of mind.


Box Contents
DSD4921RV STB.

A High quality remote control unit with functional, easy to use, ergonomic designed layout and batteries.

240V AC wall mount power supply with power available indicator.

12 V DC auxiliary cable with fast blow fuse and power available indicator.

1.5 meter HDMI cable.

RCA Audio/Video cable.

Remote Control extender unit and tv EYE™

User Manual.