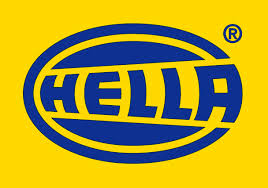 Hella Predator High Boost iX XGD Spread Beam - 1388. 12 Volt Driving Light is a super high performance XGD driving Light in a 222mm diameter casing. Using Xenon Gas Discharge provides high power 35 Watt HID light that gives you that extreme performance you need. This model uses the Spread beam technology to give you a Wide Spread Beam, in a 222mm diameter casing.

With a new innovative design, modern clear-glass lens, high-boost free-form (FF) reflector and in-built electronic ballast for fast and easy installation. Weatherproof die-cast zinc housing and bracket.

The High performance Xenon Gas Discharge combined with the clear glass lens gives you the outstanding performance that you need in extreme conditions. This light is one of the few in a rear bread classified as extreme performance which can clearly identified by the Red Ring.

These lights are suitable for Heavy Duty Applications

Maximum Light Beam Distance 540 Metres – 1 Lux will be seen at this range.


Know the difference between HID and XGD
When it comes to Xenon lamps these are classed as a special type of HID due to a few factors. The primary difference is most HID Lamps actually do not reach their maximum or full brightness until they are hot enough, where as Xenon do not need to warm up, Xenon lamps instantly provide bright light. Another important factor about Xenon lamps is that they are able to simulate daylight better, and the light that Xenon bulbs provide is more natural compared to other HID lamps.

So be educated in knowing that HID is not just HID. The bulb makes a huge difference in performance and we always recommend the Xenon Gas Discharge (XGD) versions as they will give you the level of performance above and beyond your ordinary HID output.
Supplied with Protective Cover
Single Light Supplied