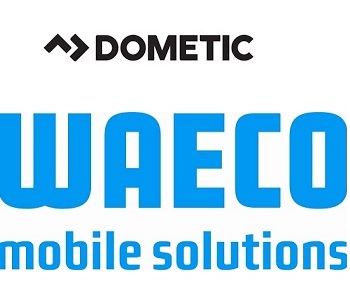 CFX100W with Insulated Protective Cover



Dometic, the world leaders in portable cooling, launch the Waeco CFX 100W portable fridge or freezer; an evolution of its predecessors that is designed for excellent cooling performance in the harshest Australian conditions.

The latest WiFi technology has been included in CFX 100W, allowing you to control or monitor the temperature of your unit remotely. Whether you'd like to check the temperature of your fridge during a long 4WD trip, or it gets a bit hot outside and you would like your drinks to be cooler; you can simply control the unit from your smart device via the Dometic CFX app.

The CFX 100W has inherited all of the great features you've come to expect with Dometic portable fridges. The CFX 100W features improved Variable Motor Speed Optimisation Mk2, which enables the compressor to optimise the cooling speed of the unit through automatic selection between 'soft start' and 'turbo' modes. This clever feature ensures that the temperature you set is reached faster and keeps your food and drinks cool more efficiently.

Excellent cooling performance and a low power draw is achieved through the inclusion of extra thick polyurethane insulation throughout the unit. This combined with the tight seal created from the lid design results in increased cooling efficiency.

Due to its low power consumption, the CFX 100W is also ideal for use with a solar panel and in addition to the genuine Waeco compressor, the CFX 100W also boasts robust lid latches and hinges, strong factory fitted, spring loaded handles and a USB charging port.

The CFX 100W would not be complete without accessories to maximise its use. Accessories include an insulated cover for protection and added insulation, and a fixing kit and slide for in-car safety and access to your fridge. Power solutions such as a remote battery pack, wiring kit and solar panels are also available to make the most of your fridge or freezer, wherever you are.




Quality Features:


Genuine Waeco compressor

WiFi capability

Dimmable display

Strong drop down handles

USB charging outlet

3-point cast metal hinge design

Integrated unobtrusive lid latches

Generous lid seal gasket with air pocket

Extra thick polyutherine insulation

Ergonomic control panel

Power entry with cord organiser

Low power consumption

VMSO (Variable Motor Speed Optimisation) MK 2

Inbuilt 3-stage battery protection

Polypropylene lid

ABS and painted zinc steel cabinet

Injection moulded lid

Inbuilt nutserts

Rubber mat insert in lid

Practical storage & easy cleaning

Interior multi-point LED light with magnetic switch

Cooler Dimensions:

Dimensions product depth 957 mm
Dimensions product height 472 mm
Dimensions product width 530 mm
Can count Holds 153 cans
Gross volume (DIN15502) 100.20 l
Storage volume - total (DIN15502) - Display 88 l
Net weight 32 kg