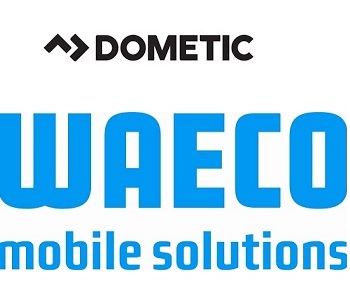 The Dometic Waeco CFX28 12 Volt Portable Compressor Fridge is designed for excellent cooling performance in the harshest Australian conditions. The Dometic CoolFreeze CFX 28 is a powerful cooler for refrigeration or freezing. With its high-performance compressor technology and extra thick insulation, this cooler is impressively quiet and efficient while being able to withstand the most demanding of loads thanks to its robust design. On top of all this, the CFX 28 is remarkably lightweight and easy to transport.

Dometic Waeco CFX-28 12 Volt Portable Fridge Freezer has been designed to suit those that need serious portable storage. The Dometic Waeco CFX28 portable fridge is the perfect size for an extra on-board fridge when on the road or water, perfect for a weekend getaway or great when running the kids around in the family SUV.

The Dometic Waeco CFX28 comes with wire basket and separate crisper which is perfect for the fruit and vegetables. Built for camping and low battery consumption the CFX28 portable fridge has an energy efficient LED interior light and USB port to help charge those portable devices.
With the name change also comes some new features in the construction such as the easy to carry space saving folding and detachable carry handle, whilst being constructed of robust material with reinforced corners.

Along with all the great features of the existing CFX range, the CFX28 has a genuine high performance WAECO compressor with cooling down to -22 Degrees Celsius.


Quality Features:


Genuine Waeco compressor with intergrated AC electronics

VMSO (Variable Motor Speed Optimisation)

12/24 volts DC & 240 volts AC

3 stage battery protection

Energy efficient genuine compressor technology provides fast and efficient cooling and freezing, even in extremely high outside temperatures

Rugged features and robust design – made to endure extreme environments

Abililty to set temperatures between 10 °C to –18 °C (normal use) with the ability to run at –22 °C up to 50 °C below ambient temperature

Designed with the driver in mind, the Polypropylene lid can be opened from the short side, is detachable and the inside shelf is at the back so it's easy to reach in

Generous gross capacity of 28.2 l, to fit up to 42 cans and upright 2 l soft drink bottle

Store fresh food and drinks effortlessly with removable wire basket with divider
Dimensions:

Dimensions product depth 620 mm
Dimensions product height 425 mm
Dimensions product width 342 mm
Gross volume (DIN15502) 28.00 l
Storage volume - total (DIN15502) - Display 26 l
Net weight 13.10 kg