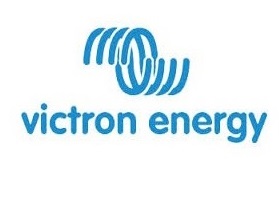 Victron Blue Solar MPPT 150/100-Tr 100 Amp (12V/24V/48V) Solar Charge Controller Regulator is the perfect choice for the heavy load projects. The Victron Blue Solar MPPT 150/100-Tr 100 Amp Solar Charge Controller Regulator has a variety of features that ensures you get the best performance from your Solar Panels through to your batteries.

Color Control GX
All Victron Energy MPPT Charge Controllers are compatible with the Color Control GX: The Color Control GX provides intuitive control and monitoring for all products connected to it. The list of Victron products that can be connected is endless: Inverters, Multis, Quattros, MPPT 150/70, BMV-600 series, BMV-700 series, Skylla-i, Lynx Ion and even more.

VRM Online Portal
Besides monitoring and controlling products on the Color Control GX, the information is also forwarded to our free remote monitoring website: the VRM Online Portal. The portal is free of charge.

Related product:
EasySolar Minimal wiring and an all-in-one solution: the EasySolar takes power solutions one stage further, by combining an Ultra BlueSolar charge controller (MPPT), an inverter/charger and AC distribution in one enclosure.

Victron Blue Solar MPPT 150/100-Tr 100 Amp (12V/24V) Amp Solar Charge Controller Regulator

Ultra-fast Maximum Power Point Tracking (MPPT)
Especially in case of a clouded sky, when light intensity is changing continuously, an ultra-fast MPPT controller will improve energy harvest by up to 30% compared to PWM charge controllers and by up to 10% compared to slower MPPT controllers.

Advanced Maximum Power Point Detection in case of partial shading conditions
If partial shading occurs, two or more maximum power points may be present on the power-voltage curve. Conventional MPPTs tend to lock to a local MPP, which may not be the optimum MPP. The innovative SmartSolar algorithm will always maximize energy harvest by locking to the optimum MPP.
Outstanding conversion efficiency
No cooling fan. Maximum efficiency exceeds 98%.

Flexible charge algorithm
Fully programmable charge algorithm (see the software page on our website), and eight pre-programmed algorithms, selectable with a rotary switch (see manual for details).

Extensive electronic protection
Over-temperature protection and power derating when temperature is high. PV short circuit and PV reverse polarity protection. PV reverse current protection.

Internal temperature sensor
Compensates absorption and float charge voltage for temperature.

Bluetooth Smart built-in: dongle not needed
The wireless solution to set-up, monitor and update the controller using Apple and Android smartphones, tablets or other devices.

VE.Direct
For a wired data connection to a Color Control panel, Venus GX, PC or other devices

Remote on-off
To connect for example to a VE.BUS BMS.

Programmable relay
Can be programmed (a.o. with a smartphone) to trip on an alarm, or other events.

Optional: pluggable LCD display
Simply remove the rubber seal that protects the plug on the front of the controller, and plug-in the display.