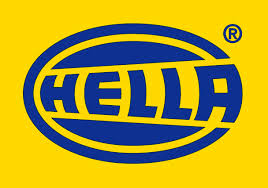 Flood Beam


Hella EnduroLED Flush mount kit - 80mm LED Module is the perfect compact LED Light which features 4 High output LED's with patented hybrid reflectors. The EnduoLED Flush mount can be fitted easily to your car, 4WD, Truck, motorhome or Bus.


Set of 2 Lamps with intergrated flush mounting flange to make your installation easy and neat. The EnduroLED Flush mount comes with 4 high output LED's that give you a wide flood beam which makes it perfect to see anything super close to the vehicle.

Designed with durable hardcoated Polycarbonate lens which resists UV Damage and heatsink that draws heat away from the circuits providing a longer life and better performance.

Multivoltage 9-36VDC suitable for 12V and 24V systems
Power consumption 20W Single Lamp
Pigtail - 265mm
Harness 3040mm